---
Today's topic is stand-alone books that need a sequel. Here are the ten books that I want sequels written. I don't usually invest emotions on series but I found some books very satisfying that I crave for follow ups. Open-ended novels are sooo frustrating. I want closure on unanswered questions, too.
In the opening chapter of Norwegian Wood, we know that Toru's memory of Naoko is fading. The Beatles's song Norwegian Wood playing on the airplane stereo triggers his memory of the day Naoko told him about a well that nobody can find. He remembers clearly the scenery but not the face of Naoko whom he loves so much but who never loved him back. He never mentioned anything about Midori Kobayashi. What happened after he phones Midori in the end chapter? Midori is a lovely girl. She has a hunger for love and fights for it. In contrast with Naoko, she is a very strong character. Surely, she deserves a better ending than that Haruki Murakami gave her.
From the end chapter:
Gripping the receiver, I raised my head and turned to see what lay beyond the phone box. Where was I now? I had no idea at all. Where was this place? All that flashes in my eyes were the countless shapes of people walking by to nowhere. Again and again, I called out for Midori from the dead center of this place that was no place.
Where is Holly Golightly? Who is she with? Did she find the place she belongs? Up to the end of the book, Holly is still covered with a veil of mystery. The only sign she left was an African-made wooden sculpture. Albeit her quirks, I still want to see her find happiness.
From the end chapter:
I wanted to tell her about her cat. I had kept my promise; I had found him. It took weeks of after-work roaming through those Spanish Harlem streets, and there were many false alarms — flashes of tigerstriped fur that, upon inspection, were not him. But one day, one cold sunshiny Sunday winter afternoon, it was. Flanked by potted plants and framed by clean lace curtains, he was seated in the window of a warm-looking room: I wondered what his name was, for I was certain he had one now, certain he'd arrived somewhere he belonged. African hut or whatever, I hope Holly has, too.
Matilda is an extraordinary girl. She has telekinetic power, naughty but nice. Her character needs further adventures and readers are hungry for more.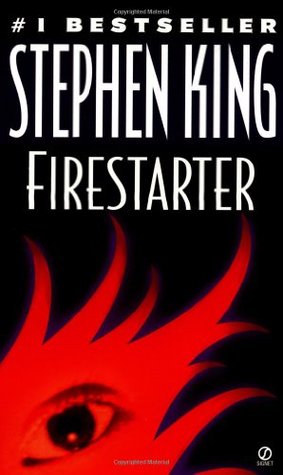 Makers of the movie adaptation of Firestarter saw a market in it and made a sequel. Unfortunately, part 2 successfully botched it and created a second rate movie instead. It is only Stephen King who can make a decent follow up.
I want to see Charlie find the right people to trust and have somebody to protect. A fire-powered teen would be an interesting character. Hormone-charged superpower? That would totally kick asses.
There has been many speculations that Neil Gaiman will write a sequel of American Gods. American Gods is a very fulfilling novel. Packed with interesting characters and lots of thrills that we can't get enough of. Neil Gaiman, we want more action.
Neil Gaiman is currently busy writing script for Season 2 premiere of American Gods. He's also working on Good Omens, Norse Mythology and a sequel of Neverwhere. In short, his hands are full.
Let's just get hope from what he said in an interview with Entertainment Weekly:
"The big problem I have is having a maximum of one body and one set of typing fingers at any time."

"I'll probably start American Gods 2, if there is still a will to write,"
I Am Legend is one of the most emotionally charged novel I've ever read.  Robert Neville, the only survivor of vampire apocalypse, faced lost many times. He lives alone after losing his family to the vampire virus. He finds a dog and loses it, too.
What I want to see in a sequel is how the evolved vampires fight to restore their humanity. The idea of no hope is just not acceptable. If bacteria can survive perhaps man, too, right?
From the end chapter:
Robert Neville looked out over the new people of the earth. He knew he did not belong to them; he knew that, like the vampires, he was anathema and black terror to be destroyed. And, abruptly, the concept came, amusing to him even in his pain.
I am interested in knowing how Winnie Foster lived the rest of her life after knowing the secret of eternal life. Did she stop loving the eternally young boy from her childhood? What events led her to choose the life she lived? Natalie Babbit wrote a wonderful novel that makes its readers contemplate about life.
The Little Prince is one of the rare books that are loved and treasured by children and adult alike. The melancholic ending somehow leaves the reader disheartened. Perhaps a teeny weeny message from outer space will suffice?
From the end chapter:
Wait for a time, exactly under the star. Then, if a little man appears who laughs, who has golden hair and who refuses to answer questions, you will know who he is. If this should happen, please comfort me. Send me word that he has come back.
All her life, she wanted to become a geisha to get closer to the man she loves. What would be the meaning of life after Sayuri's pursuit of love succeeded? I also want to a novel of forgiveness after this years-long love chase. Can Nobu-san, a naturally proud person, ever forgive her?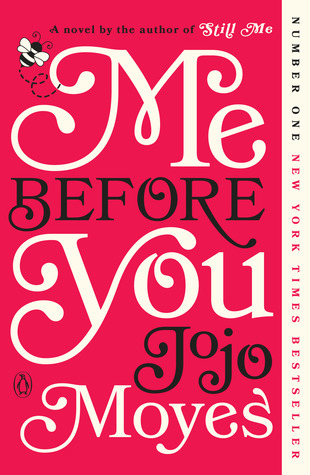 After You comes after Me Before You. I didn't like the premise of Me Before You when its movie adaptation was released. I went against my judgement and watched the movie. To my surprise I really enjoyed the movie. And the book was even better. I'm a sucker for romance novels, but Me Before You was something else. Like Louisa Clarke, the novel surprised me. It has life lessons, love story, forgiveness, self-discovery and humor. After You is not a sequel that it deserves. I want a better one.
---
What stand-alone books you wish had a sequel? What did you think about my list? Let me know by dropping your comments below.